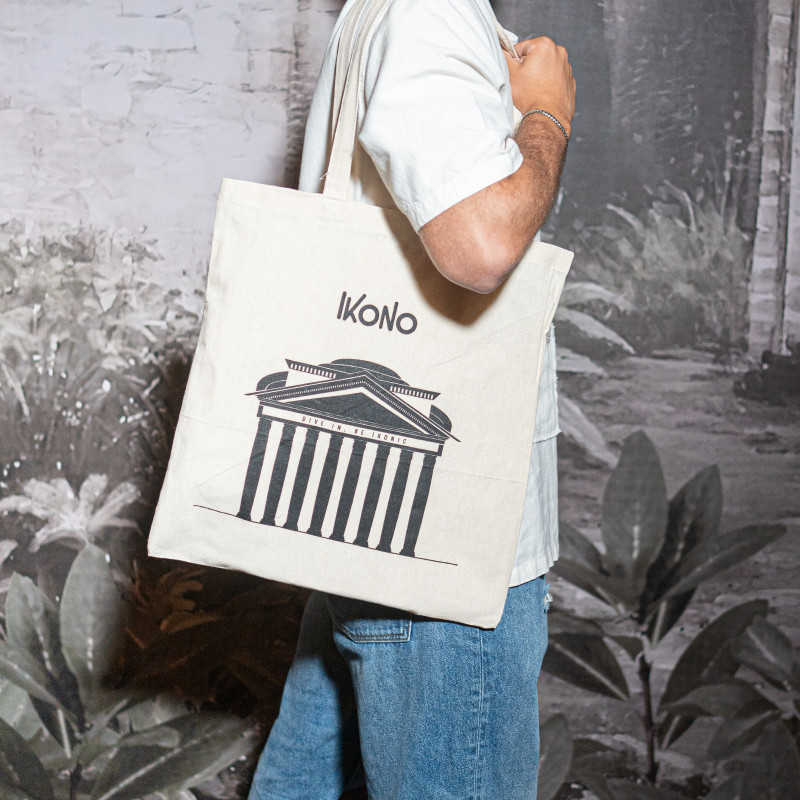 Tote Bags and Backpacks
Tote Bag
The Tote Bag IKONO Roma is a stylish and practical shopper that is perfect for your daily commute. Made of high-quality 180gr/m2 cotton, this bag is strong and durable, yet lightweight and soft to the touch.
The bag's long handles are perfect for carrying it comfortably on your shoulder, while the generous capacity allows you to easily carry everything you need throughout the day: wallet, books, and even laptops.
Dimensions: 38 x 42 cm.
⚠️ Please note: home delivery is currently suspended. You can only purchase with pickup in-store at IKONO Roma.